I wanted to charge the battery on my BMW 1 Series (F20), the battery is in the boot so charging it meant the boot would have to stay open. The boot light felt pretty hot and I couldn't find a way to switch it off. Knowing that the boot would probably have to stay open for several hours and the bulb probably wasn't designed to handle that, I found a way to disable the boot light.
There's a fuse compartment behind the battery compartment, in the top right of this photo:
Just remove the labelled fuse – for reference it is position 153 – and the boot light will go out: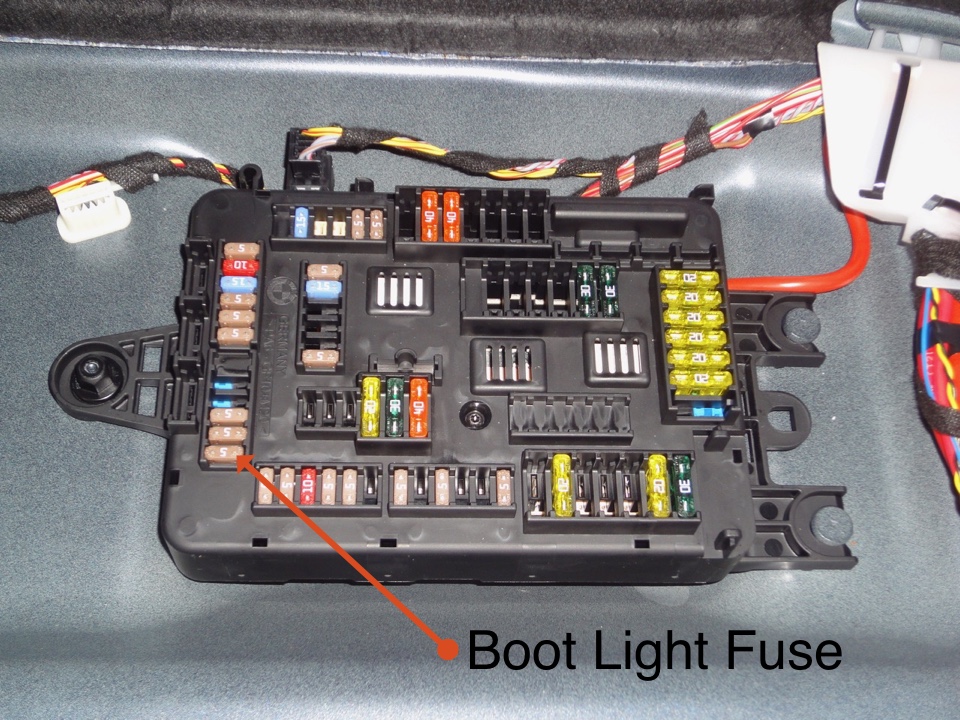 Reinsert when you've done charging to restore the light to its normal function.